Yoga for Pelvic Floor
3-Week Series –
Tuesdays 10:00 am
Oct 26-Dec 7th
The muscles of the pelvic floor form a gentle support for reproductive and excretory organs, and provide an inner network connecting the legs and the spine. Pelvic floor muscles can be overly loose or even too tight. The stress of childbirth, changes that occur with menopause, and health or sexual history effect these important, yet little known muscles and their ligaments.
Participants will learn the anatomy and to access and relax these deep muscles through mindful breathwork followed by yoga poses that realign and tone the pelvic floor. This course may alleviate symptoms associated with pelvic floor imbalances such as back, hip, sacroiliac issues, painful intercourse, incontinence or digestive complaints. A toned and balanced pelvic floor nurtures hormonal wellness, allows for healthy function of reproductive and excretory organs, and provides important postural support.
In many European countries, postpartum or pelvic PT is the STANDARD OF CARE and provides important support for women following childbirth.
An estimated 13 million Americans struggle with incontinence. This number is likely under-reported.
Realigning and toning the pelvic floor can be helpful for postpartum support, menopausal women, prostate issues, incontinence, and pelvic pain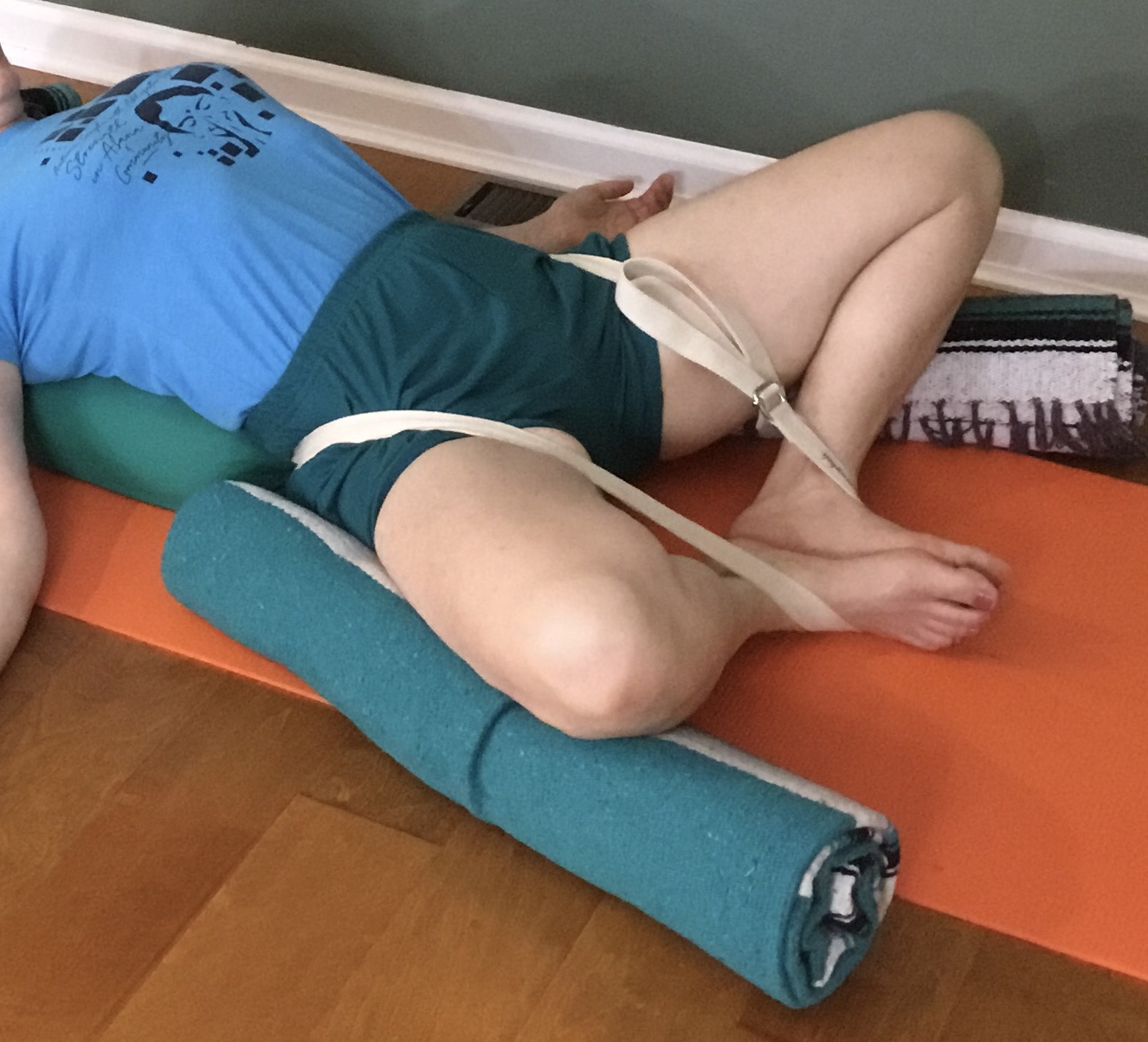 Learn the Science. Practice the poses.
This 6-week series includes presentation/discussion and practice. Participants are enrolled in full series. The initial October 26th Intro session is 2 hours (10-Noon), when we'll learn more about the significance of the intricate muscles of the pelvic floor. All other sessions 10-11:30 am.
Enrollment includes the following:
6-Weekly Classes of Asana practice that support Pelvic Floor health
Recordings of classes to support a home practice or for those unable to attend at scheduled time
Informational handouts
Q & A sessions – submit your questions in advance or ask during our weekly classes
Pricing:
Full Series – $96 Early Rate through 10/17, $112 thereafter