If you found yourself saying YES to any (or all) of the questions above, this Full Day Retreat is for you!
Join Kerry for a special Day-Long Retreat in Historic Harrisville, NH. This retreat is an opportunity to step back from your daily routine and enjoy an in depth practice of yoga, nourishing vegetarian meal, walk in nature and allow quiet time for reflection.
Harrisville is a small New Hampshire town centered around a uniquely preserved and historic 19th century mill village. Located in the heart of the Monadnock region, it is comprised of 10 lakes and ponds, and a rehabilitated brick and granite mill surrounded by a quaint village with a traditional New England general store.
Saturday's session includes a 2 hour asana class, followed by a catered vegetarian lunch. Participants will have time to explore the historic village, visit Harrisville Design studio, hike on nearby local trails through the woods or walk to Harrisville Pond. Optional Nordic walking where you learn to carry your yoga practice into movement. The afternoon session will include Restoratives, Inversions and philosophy discussion.
10:00-10:30 am – Welcome and Setting Intentions

10:30 am – 12:30 pm — Setting Intentions/Morning Asana Practice

12:30-2:30 pm – Catered picnic lunch/Nordic Walking/Relaxation time

2:45-4:30/5:00 pm – Philosophy discussion/Afternoon asana class
Pricing – $79 Early Rate through June 15, $90 Thereafter
Pre-requisites minimum one year Iyengar Yoga experience. Students should be familiar with foundational poses and have a regular practice that includes shoulderstand.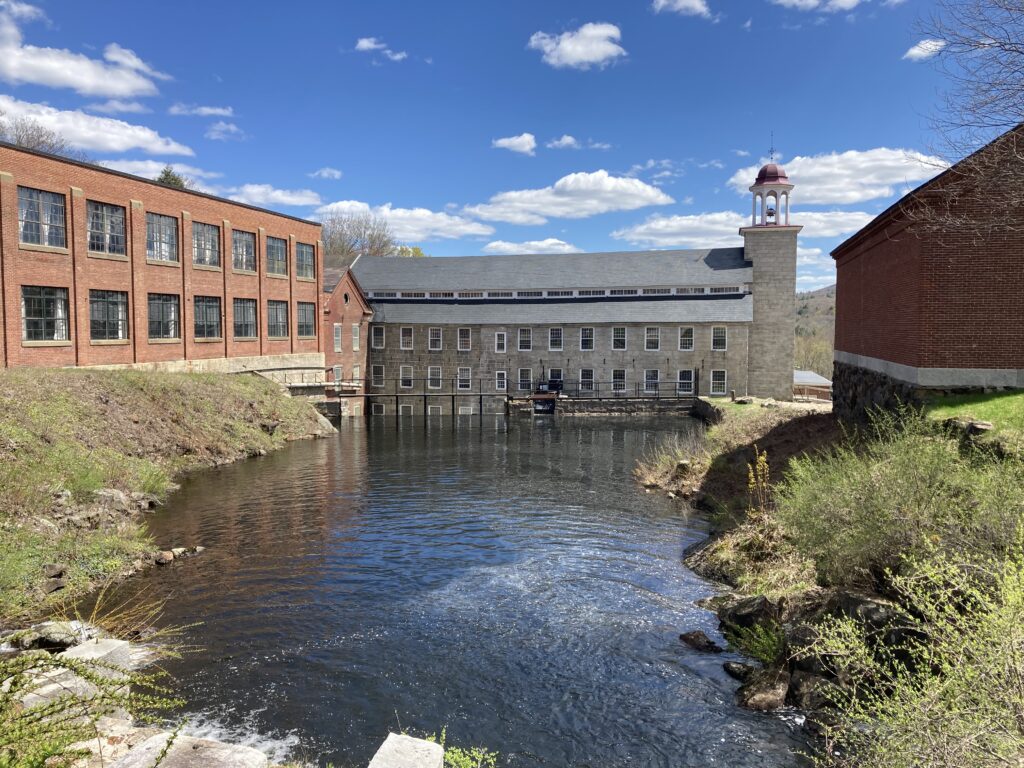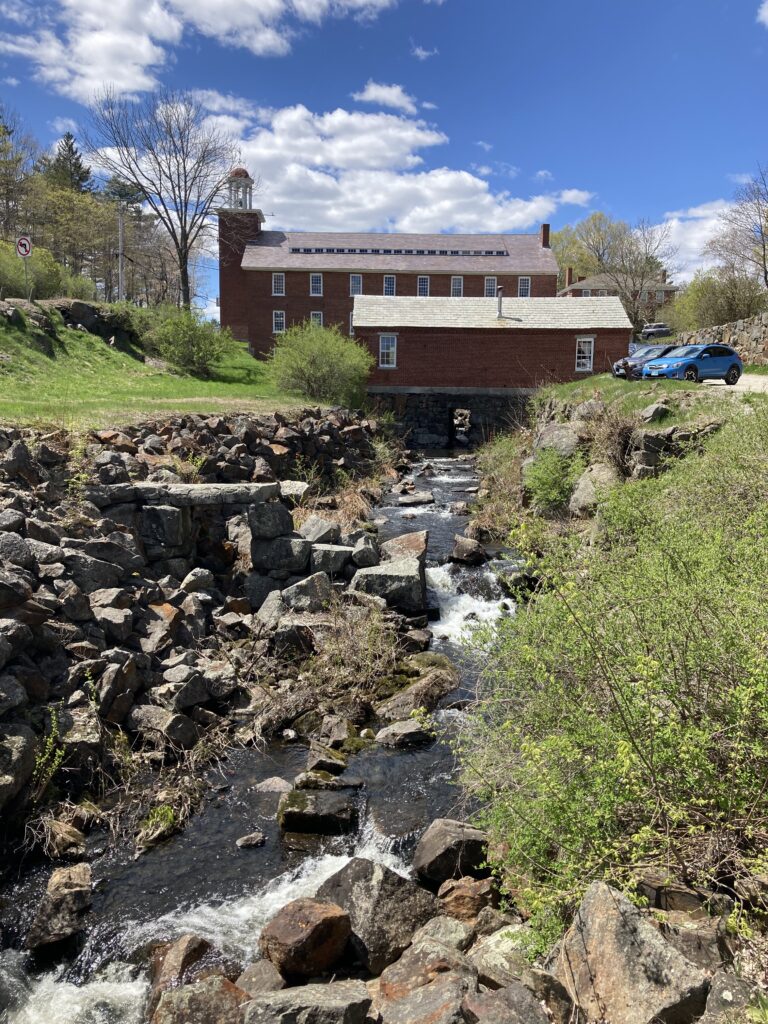 Retreat Highlights
Enjoy the scenic natural beauty – hike the nature trails, quiet reflection by Harrisville Pond
Deepen your Practice. Taking a full day to focus on you and your practice allows you to go deeper in a meaningful way.
Nourish Yourself. Enjoy a catered vegetarian lunch
Nordic Walking. Kerry will lead a session on this invigorating walking – using poles. Learn how to integrate your asana practice with movement.
Connect. Spend time together with other like minded yoga practitioners
Logistics and Information
Harrisville is located in southern New Hampshire half-way between Peterborough and Keene. It is in a historic, rural setting and the small village includes historic mill village as well as a classic New England General Store. Harrisville Designs, an incredible yarn and knitting store and school is housed in one of the buidings. Local conserved woodland/fields as well as Harrisville Pond are wonderful places to meander and relect in nature during this time together. For out of town visitoris, learn more about where to stay/places to eat here.