Meet Your Peterborough, NH Yoga Instructor Kerry Doyle
Hi! I'm Kerry!
My greatest joy is in guiding students to experience the wisdom, creativity, and depth Iyengar Yoga has to offer.
My desire is for you to feel seen, to see yourself clearly, and to feel a sense of wholeness.
I want you to come home to experience the transformation that occurs when you establish a connection between body and mind to fully inhabit your body.
In my Iyengar Yoga classes, held in Peterborough, NH, and online, I thoughtfully orchestrate an experience that will leave you feeling relaxed, still, and connected.
I believe yoga goes beyond what we do on the mat and that its gift is a deep and profound impact on our consciousness.
Iyengar Yoga has the Power to Transform and Heal.
Together we'll experience the complete system of yoga balancing body, mind and breath. Apart from studying the yoga in depth we enhance one "little" practiced aspect of yoga: dharana (alignment of mind) and dhyana (meditation). These deeper aspects sharpen the mind and develop skills of concentration and awareness.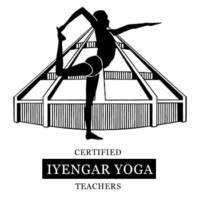 "Yoga allows you to find a new kind of freedom
that you may not have known even existed."
BKS Iyengar
What Sets Me Apart:
I use my curiosity to guide me in growing my body of knowledge and understanding of Iyengar Yoga.

I love to explore different ways of teaching and always tailor the practice to student's needs. I often use props, sequencing, verbal cues, and physical adjustments that'll help you discover a new level of understanding.

I live to watch the "aha" moments in my students when they discover a new state of being.

I've been teaching Iyengar Yoga since 2009 and am an Intermediate Junior II Certified Iyengar Yoga Teacher (CIYT). I study weekly with mentor teacher, Patricia Walden and assist her in classes.

I'm mindful, clear, and supportive (and I love a good sense of humor). My classes are filled with a lot of intention, awareness, a joy!
The teachings at AHA are offered with gratitude to the teachers that have shared so much with me. I am, and continue to be, in awe of the depth of their dedication, knowledge and generosity in sharing these teachings. It is my deepest aspiration that I may be able to share and pass on some of these teachings with other practitioners on this path of yoga.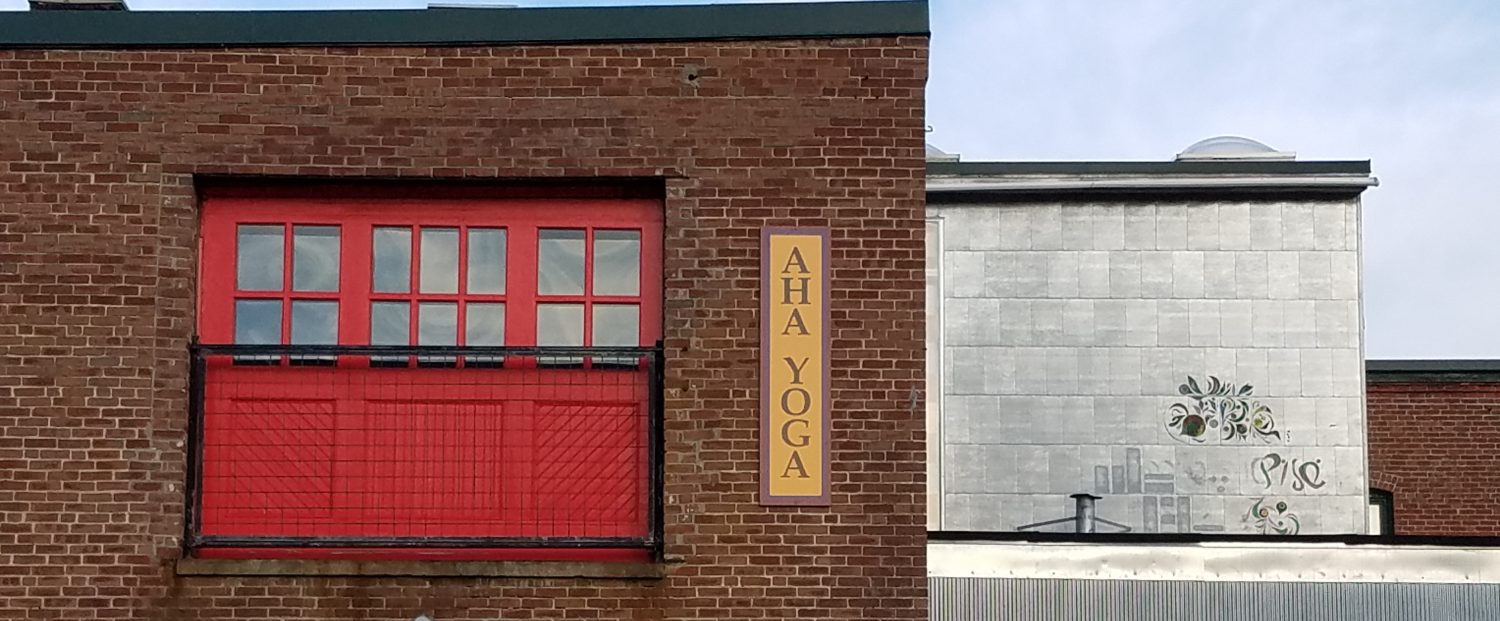 AHA studio has its roots in the Upper Valley region of NH/VT. Originally founded by Jill Johnson in 1999. Kerry purchased the studio in 2015 and re-located to the Tip-top Building in White River Junction, VT. Now living in Peterborough, NH, Kerry teaches both online and in-person at The DubHub and Down Under Yoga in Boston.