Go Beyond the Physical. Deepen Your Awareness with Iyengar Yoga
Yoga therapy brings balance to the body and mind.
Yoga can heal parts of the body that have been injured, traumatized, or neglected. Medical treatment can accelerate the healing process, but often doesn't get to the root of the problem.
Yoga therapy is a whole body approach.
It begins with an understanding of the human body and how the parts are interconnected and affect the whole. In yoga therapy, we focus on the cause of the problem as we balance the systems of the body and mind.
As you increase awareness and understanding, you become an active participant in your own health and well-being.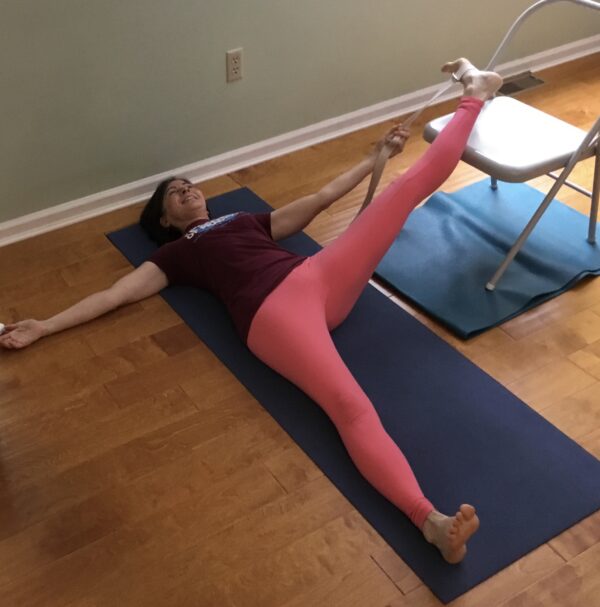 "Whatever is shown on the muscles or bone will affect the organic body inside."
Geeta Iyengar
How Can a Private Therapeutic Yoga Session Help You?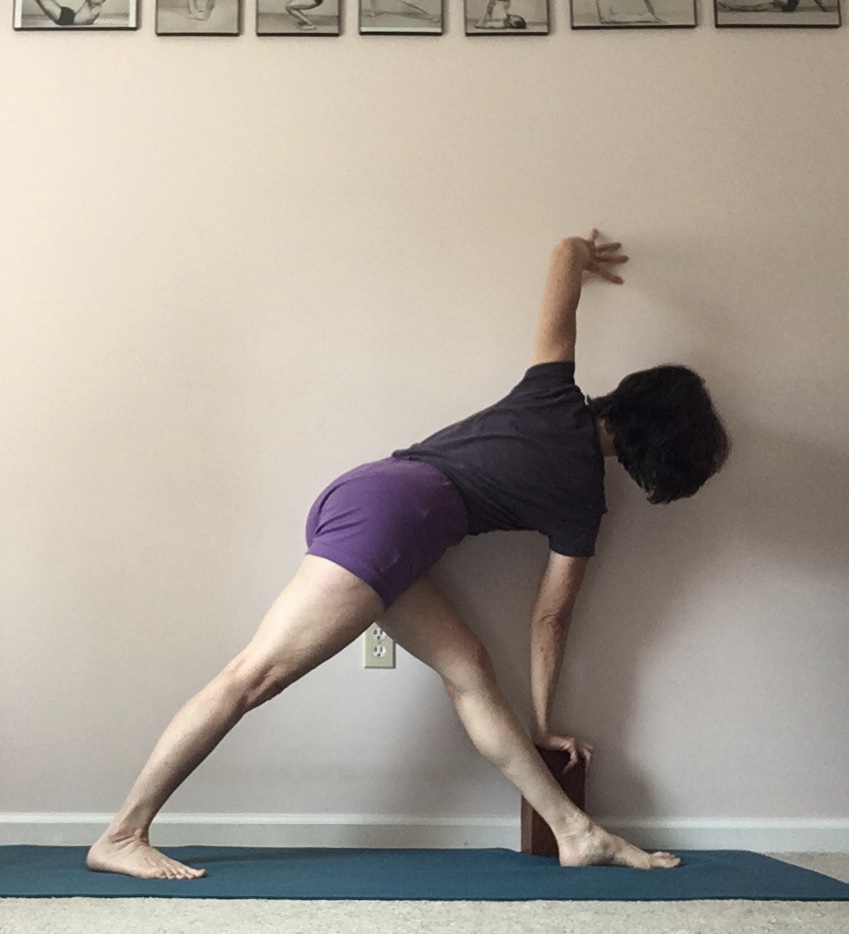 Your body depends on a fresh flow of circulation, blood, oxygen, and nutrients in the same way a healthy lake or river depends on a steady flow of fresh water. When energy is circulating in this way, it ensures the body is nourished and that toxins are removed properly to support our bodies, organs, brains, and minds.
In yoga therapy, we work to restore a healthy flow in the body. We begin with observation and analysis of the body structure and I assess alignment of muscles, bones, and joints to observe where there's stagnation, blocked energy, and where flow is being cut off.
I will look at where in the body needs more opening and stabilizing to restore balance.
"All illness fragments and so whatever integrates heals. Anything that facilitates concentration, reflection, and inward absorption is going to heal the problem of the fissured imbalanced self." BKS Iyengar, Light On Life
Yoga therapy can help alleviate: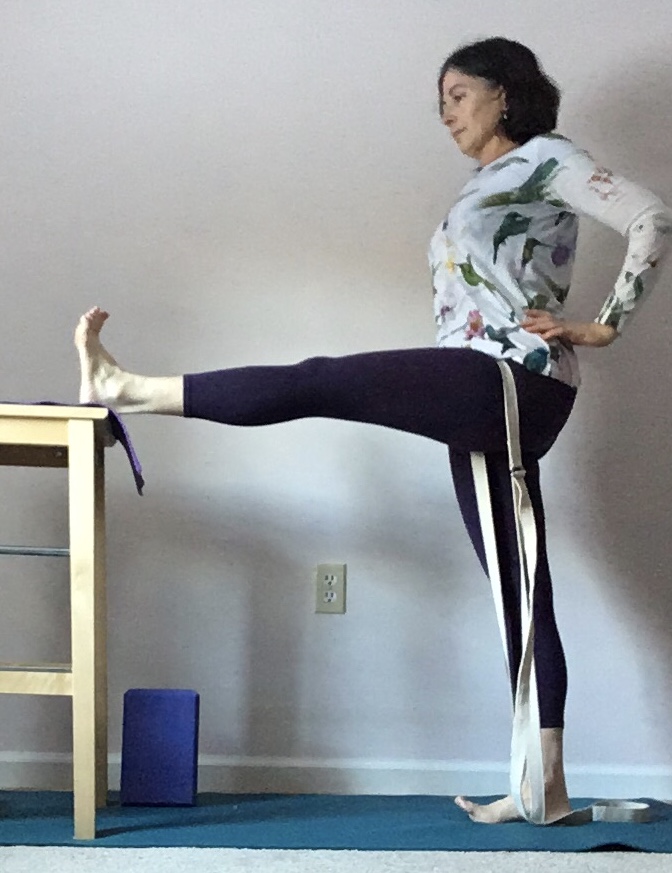 Back pain

Knee pain

Hip pain

Ankle pain

Weak bones

Stress

Depression

Women's Health Issues

And so much more!
Iyengar Yoga is a world-renowned approach to yoga therapy that helps to stretch, bend, rotate, and relax the body through specific asanas and movement.
Specialized props are used to realign and restructure the body and bring in a new awareness as fresh oxygenated blood is brought in, allowing organs to absorb healing energy.
Iyengar Yoga therapy is a powerful combination of physical therapy, psychotherapy, and spiritual healing.
Iyengar yoga therapeutics is a holistic approach to restoring your wellbeing and health in a highly personalized way.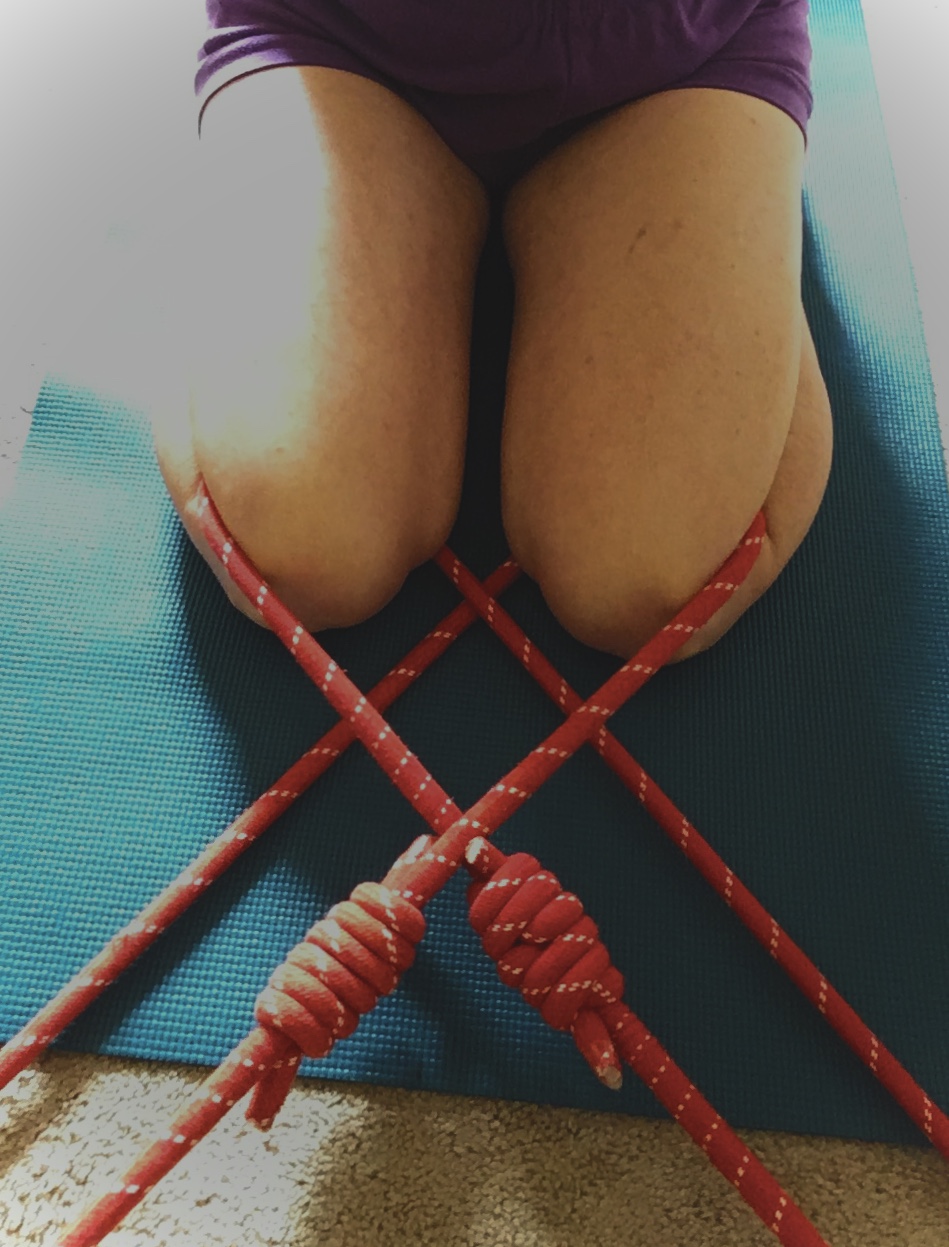 Schedule Your Appointment Today
Receive Personalized Instruction for your unique needs!
Private sessions are conducted in-person or on Zoom.
All Zoom sessions are recorded for students to continue their practice after we meet.
Private Iyengar Yoga Session Rates: 
How does Iyengar Yoga Therapy Differ from Physical Therapy?
Yoga can be done in conjunction with physical therapy or on its own. Physical therapy usually targets one area of the body, while yoga therapy looks at how different parts of the body relate to the whole. We look to the cause to restore balance to the whole body. 
Yoga therapy teaches us that our thoughts, brains, and minds play a vital role in the healing process. Yoga therapy can help you be calmer, less stressed, and experience less discomfort. 
You begin to inhabit in a new way and the benefits ripple into the activities of your everyday life. From standing, sitting, walking, running, you will learn how to move through the world without pain and injury and increase concentration, clarity, and harmony.
Experience new awareness as the body and mind work in harmony with one another.
What to Expect in a Yoga Therapy Session
Initial consultation and assessment. You'll be asked to complete a National Health Institute-approved intake form and I'll do a thorough observation of the body structure to identify and address misalignment.

Re-alignment and reeducation of your body. When you've been out of balance for a long time, it takes time to re-educate the body/mind as to what balance is and feels like. You can expect to feel deep release of muscles in areas holding chronic tension and stress.

Practice of Poses. Once the body systems are more aligned, I'll guide you through a series of poses that stretch, stimulate, or stabilize to bring in fresh blood flow and energy.
About your yoga therapy instructor, Kerry Doyle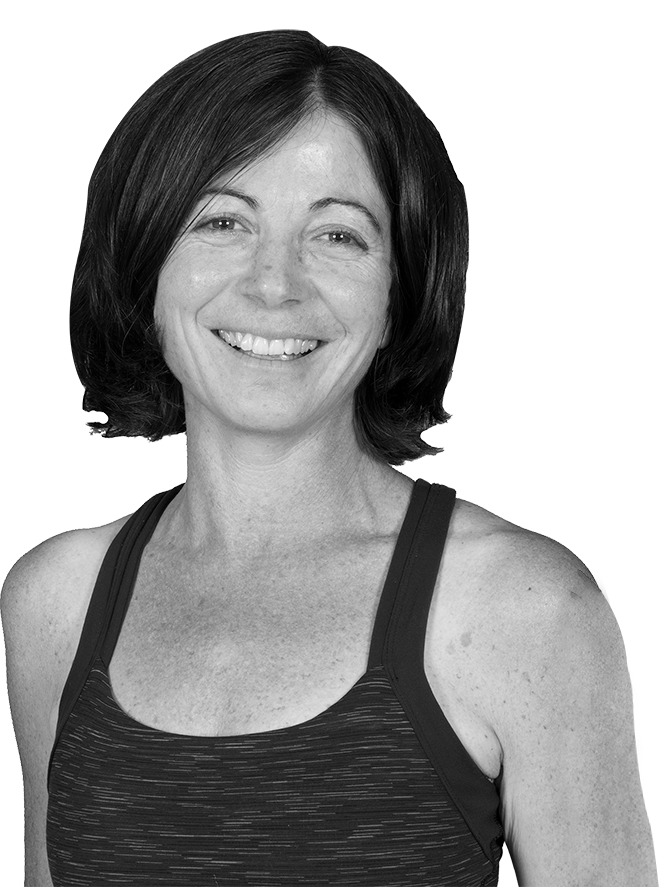 Hi! I'm Kerry! 
I'm a Certified Iyengar Yoga Teacher (CIYT) who's made it her lifelong work to learn and deepen my understanding of how to help my clients with their unique set of challenges and goals. 
My desire is for you to feel seen, to see yourself clearly, and to feel a sense of wholeness as you come home to who you are and begin to fully inhabit your body and your life. 
I believe Iyengar Yoga has profound effects on our consciousness and its gifts transcend far beyond the yoga mat. 
With my inexhaustible curiosity about people and my in depth studying of the therapeutic applications of Iyengar Yoga, my desire is for you to feel seen, understood, and step away from our time together empowered in who you are.