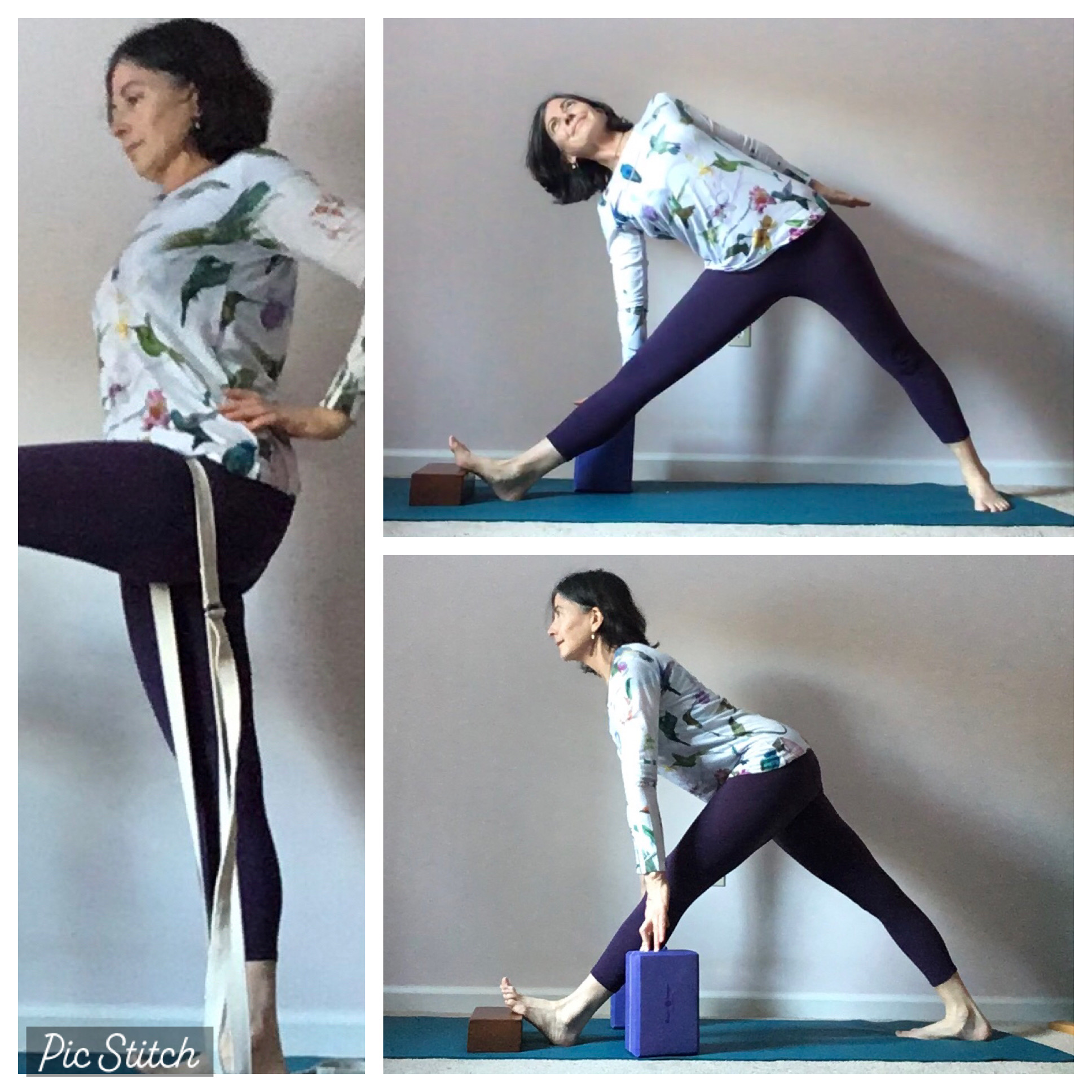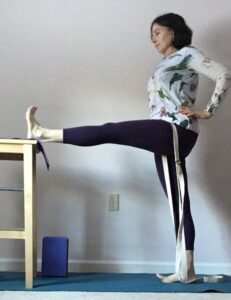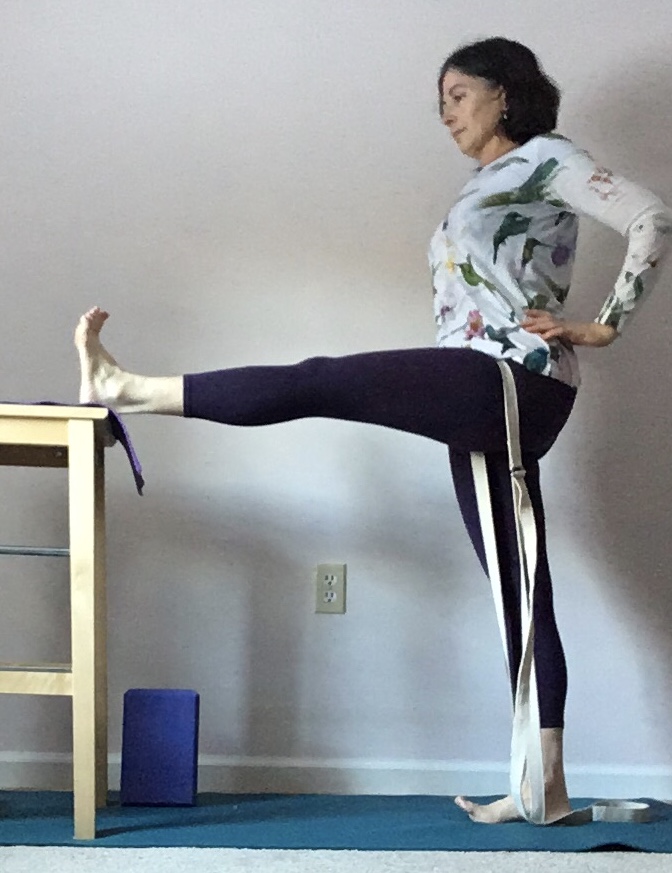 Promoting Bone Density in The Hip Socket –
The hip joint is a ball and socket joint that connect the head of the femur (thigh bone) into the pelvis. For some, this is among the first places where osteoporosis sets in. In my Healthy Bones class, and Iyengar yoga in general, we emphasize firmly rooting the thigh into the hip socket and stabilizing this large joint. This is an important action for stimulating bone density. Here are 3 ways to set the femur deep into the Hip Socket:
1. Traction belt – the traction belt at root of the thigh, gently pulls the femur down and allows it to settle deeply into its socket.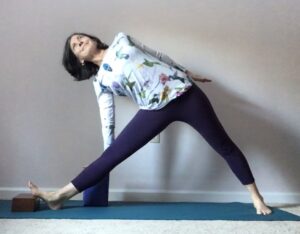 2. Foot on block in lateral extension. This variation is a great way to connect heel bone up into hip. Lift shin, draw outer thigh up into hip socket and move in creates a densification through leg and into hip that promotes bone health.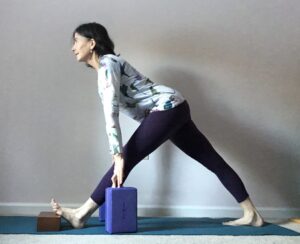 3. Foot on block in forward extension. Similar to previous pose, From center heel, lift shin bone to knee, knee to thigh and thigh into hip socket. Lift up and move outer thigh/hip in.
These variations also promote hip health, relieve arthritis, hip/knee pain or low back issues.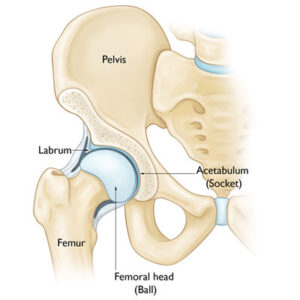 6 Months
After a hip fracture, only 15 percent of patients can walk across a room unaided
24%
of hip fracture patients age 50 and over die in the year following the fracture.
Of Nearly 300,000
Hip fracture patients every year , one-quarter end up in nursing homes and half never regain previous function.