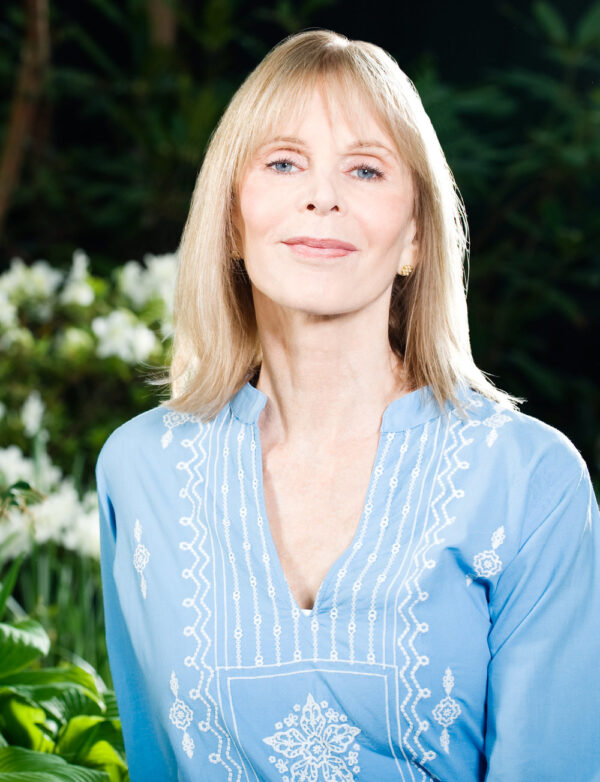 The Body is My Temple – Advanced Retreat
Historic Shaker Museum, Enfield, NH
August 14-18, 2023
"The omnipresent Isvara, who pervades every atom of the universe, also resides in every cell of the human body. The body is thus a temple that houses the divine spirit."
BKS IYENGAR,
Arogya Yoga
Join Patricia Walden, one of the senior most teachers in the U.S., for a 5-day In-person retreat at the historic Shaker Museum in Enfield, NH. Patricia's teaching artfully guides students on an inward journey exploring asana and pranayama to integrate and unify the body and mind. In this way, each practitioner develops a sense of the body as a vehicle to connect with deeper levels of their being and uncover an inner spark of divinity in each of us. This unique and intimate retreat gives students an opportunity to delve deeper in a bucolic New England setting.
Patricia first met BKS Iyengar in 1976 and has been a devoted student and beloved teacher since that time. She aspires to teach in a way where students feel seated in their hearts and fearless.
The retreat location is the historic Shaker Museum in Enfield, NH nestled in a lush valley between Shaker Mountain and Mascoma Lake in New Hampshire. This special place has been cherished for over two hundred years–first by the Enfield Shakers, who came to call their village "Chosen Vale," and now by Museum staff, donors, members, and visitors from around the world. All participants, can enjoy beautiful views from outdoor and indoor seating areas, walking grounds and nearby trails.
Residential and Commuter Options Available.
Those staying on-site will be housed in the Great Stone Dwelling with all meals (vegetarian only with GF/Vegan options). Participants can email a preference of roommates or be paired up as needed. Commuters can choose to have all meals, lunch only or no meals. (4 dinners, 4 breakfast and 3 lunches). Most participants opt for dinner the last evening. Optional Evening activities TBD. Previous years have included an evening of chanting and viewing of historic film footage of BKS Iyengar.
Nearby B&B/Hotels
Recommended for those wanting a single room/more privacy or housing alternatives. Click on any below to view their websites and see options/availability.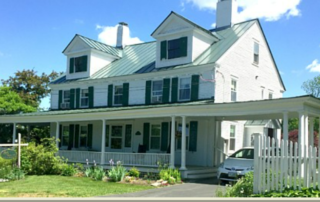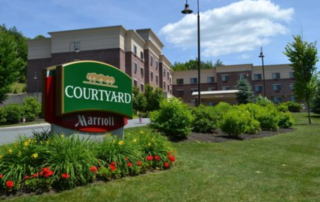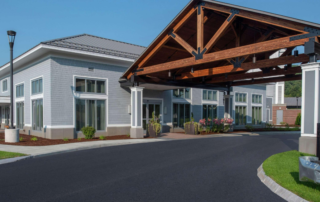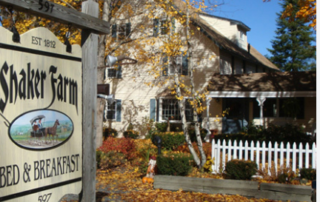 Pricing: $500 Reserves your space or pay in full. Final payment due by June 1st.
On-site residential includes shared double room, all meals & yoga, evening activities – EARLY RATE – $1525 thru April 15th, $1600 thereafter. There is one triple available ($1450 EARLY RATE). Email kerry@ahayoga.com for info.
Commuters – includes yoga and access to Shaker retreat property/grounds, optional evening activities and your choice of meals.
* All Meals and Yoga – $1,150.00 EARLY THRU APRIL 15TH, THEREAFTER $1,225.00
* Lunches (T-Th) and Dinners (M-Th) – $1,020.00 EARLY THRU APRIL 15TH, THEREAFTER $1,095.00
* No Meals – $850.00 EARLY THRU APRIL 15TH, THEREAFTER $900.00
Pre-requisites
This retreat is for advanced practitioners with the following requirements:
Be able to hold Sirsasana for 5 minutes

Sarvangasana for 10 minutes

Push up multiple times into Urdhva Dhanurasana and Viparita Dandasana

Take care of their own injuries,

Have experience with foundational pranayamas (Ujjayi, Viloma I & II) and some experience with digital pranayama
These are a baseline for the retreat and we will be working with variations in inversions and going deeper.
Preliminary Retreat Schedule
Monday, August 14th
• 3:00 AM – 6:00 PM – Arrival/Check-in
• 6-7:30 pm – Dinner
• 7:45-8:45 pm – Welcome Circle
Tuesday, August 15th – Thursday, August 17th
• 7:00-8:30 am Breakfast
• 9:00-12:00 am – Asana Class with Patricia
• 12:15-1:30 Lunch
• Afternoon Break
• 3:00-5:00 pm – Sutra Discussion/Pranayama
• 6-7:30 pm Dinner
• 7:45-9:00 pm – Optional Evening Activities
Friday, August 18th
• 7:00-8:30 am Breakfast
• 9:00-12:00 am – Asana Class with Patricia/Closing
• Departure